GENERAL
Release Date: 10 June 2022
※ Pre-orders are now open for all ARMYs and batch due date before 31st May 2022 to secure your first press gift!

Weverse Shop Special Gifts
Purchase [Proof] (Standard Edition) and get 1 photocard (random 1 out of 7 total) + 1 acrylic frame

Purchase [Proof] (Set) and get 1 photocard (random 1 out of 7 total) + 1 acrylic frame + a special gift!

※ Special gifts will not be provided for BTS Anthology Album [Proof] (Compact Edition).

Find BTS' new album right now on Kstarplanet and don't miss the first edition exclusive poster!
DISCLAIMER
For buyers who're interested to purchase this album along with Special Gift by Weverse, please read the details below.
Due to previous experience from Kstarplanet in ordering albums with Weverse PO Gift, there's a possibility that purchased album is not including the special gift from Weverse and the related site is not refundable.
Buyers who're picking Weverse option, kindly be noticed that Kstarplanet will be taking your orders from Weverse site (before stated due date, 31 May 2022). However, Kstarplanet do not take the responsibility when there comes albums from Weverse without PO Gift and your payment would not be refundable.
Please contact Whatsapp at +6010 658 1106for further inquiries regarding BTS Anthology Album - Proof.
COMPACT VERSION
Release Date: 10 June 2022
Package Details:
Outer Sleeve 1ea
Booklet 1ea
CD Plate 1ea
CD 3ea
Photocard (Random) 1ea of 7ea
Postcard (Random) 1ea of 8ea
Mini Poster 1ea
Discography Guide 1ea

STANDARD VERSION
Release Date: 10 June 2022
Package Details:
Outer Sleeve 1ea
Outer Box 1ea
The Art of Proof 1ea
Photograph 1ea
Epilogue 1ea
Lyrics 1ea
CD Plate 1ea
CD 3ea
Photocard A (Set) 7ea
Photocard B (Random) 1ea of 8ea
Postcard (Random) 1ea of 8ea
Poster 1ea

Albums purchased via Kstarplanet will be reflected on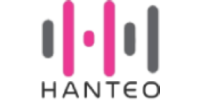 *The recipient will be held responsible for international shipments which may be subject to import duties and taxes