Product Details:
Release Date: 2020.12.01
Version: Arrival / Departure (view link)
*versions are distributed randomly, you may select your desired version and we will strive to fulfill your request
*kindly take note that this album does not come with any separate poster
NCT's second full-length album 'NCT - The 2nd Album RESONANCE Pt.2' will be released on November 23rd, with a total of 21 songs including all of the songs from Pt.1 and 8 new tracks of various genres.

With NCT's new combination of members and various music genres, the album is once again highly anticipated by their fans around the globe.

The album includes 1 photobook, 1 photo card, 1 access card (random 1 out of 23), 1 half-cut sticker (random 1 out of 2), 1 folded poster, 1 postcard (Caroline exclusive).
Track List
01 90's Love *Title*
02 Misfit
03 Raise The Roof
04 Volcano
05 백열등(Light Bulb)
06 Dancing In The Rain
07 My Everything
08 Interlude: Past to Present
09 Make A Wish (Birthday Song)
10 무대로(Déjà Vu;舞代路)
11 月之迷(Nectar)
12Music, Dance
13 피아노(Faded In My Last Song)
14 From Home
15 From Home (Korean Ver.)
16 Make A Wish (BirthdaySong) (English Ver.)
17 Interlude: Present to Future
18 Work It
19 단잠(All About You)
20 I.O.U
21 Outro: Dream Routine


Album Spec
1. Cover - 1 version
2. Photo Book - 1 ea
3. PhotoCard – 1 ea (Random 1 out of 23)
4. Access Card - 1 ea (Random 1 out of 23)
5. Half-Cut Sticker – 1 ea (Random 1 out of 2)
6. Folded Poster – 1 ea
7. Postcard **Caroline exclusive – 1 ea
Albums purchased via Kstarplanet will be reflected on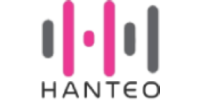 *The recipient will be held responsible for international shipments which may be subject to import duties and taxes