Product Details
Release Date: 22 Oct 2021 (first press due date: 18 Oct 2021)
Version: Op.1 / Op.2 / Op.3
*versions are distributed randomly, you may list your desired version in the order remark and we will strive to fulfill your request
Poster: while stock lasts
*will be given in tube if available

[Please Read] Weverse Version
Weverse Gift for Attacca Album - TBA
For buyers who're interested to purchase this album along with Special Gift by Weverse, please read the details below.
Due to previous experience from Kstarplanet in ordering albums with Weverse PO Gift, there's a possibility that purchased album is not including the special gift from Weverse and the related site is not refundable.
Buyers who're picking Weverse option, kindly be noticed that Kstarplanet will be taking your orders from Weverse site (before stated due date, 18 Oct 2021). However, Kstarplanet do not take the responsibility when there comes albums from Weverse without PO Gift and your payment would not be refundable.
Please contact Whatsapp at +6010 658 1106for further inquiries regarding Seventeen Attacca Album.
Albums purchased via Kstarplanet will be reflected on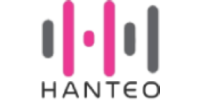 *The recipient will be held responsible for international shipments which may be subject to import duties and taxes